New England's Finest strawberries for 60 years
Don't hesitate to ask your local produce market about carrying Pell Family Farm strawberries!!!
Want to carry Pell Farm's legendary strawberries in your store? We'd love to hear from you.
Contact
(860) 265-6511 • pellfarmsorders@gmail.com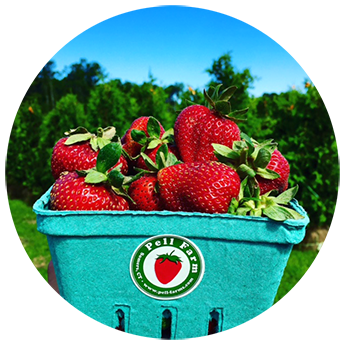 *Note: Pick your own strawberries is not available in Somers or North Haven, CT.