New England's Finest berries for 60 years
We've been growing the best strawberries around for so long that you could call it a family tradition. And now that we're carried in local food markets, our berries are going faster than ever.
Don't hesitate to ask your local produce market about Pell Family Farm strawberries and raspberries. Weekends only, already picked strawberries will be available in our nursery by the pound or by the case. Visit our nursery page for more information.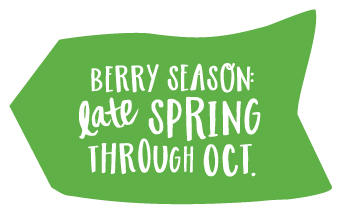 Want to carry Pell Farm's legendary berries in your store? We'd love to hear from you.
Contact
(860) 265-6511 • pellfarmsorders@gmail.com
*Note: Pick your own strawberries is not available in Somers or North Haven, CT.